Choosing a sliding gate design depends on a few basic factors. Firstly, is it easy to install the sliding gate track on your property? And secondly, can you get the gate design you want with a sliding gate?
Sliding gate installation
Let's look at the first question. Will a sliding gate be easy- or even possible- to install at your property? The main distinction of a sliding gate is that it will slide behind your wall when you open it. Therefore, you have to ensure that a track can be installed easily and at level ground. External works may be necessary to flatten or level the ground to make room for the track. Our company can pour a concrete plinth if your driveway doesn't have the right dimensions. If this becomes too complicated, you can always opt for a swing gate.
Sliding gate types
When it comes to choosing a design for your automatic sliding gate, you have a lot of options. The designs range from simple to highly ornamental. Designs include bell curve, radius top and rectangular. You can consider materiality depending on the architecture of your house. You may opt for iron, aluminum, wood or even plastic.
Discussing with your gate installer about your gate design would not be a bad option. They can usually take into consideration the visual aesthetic of your gate design. Many will also make great recommendations on sliding gate motor manufacturers that deliver the right solution for your property.
Buying a sliding gate
Before you buy your gate, you should consider:
1. Whether it is very complicated or expensive to install a sliding gate track
2. If your gate design will blends well with your house design (talk to your gate installer)
3. How heavy your gate will be, so you can select the right size of your motor (you can read more about selecting your motor in another blog post)
4. What material you would prefer and any cost differences with different materials
5. Depending on your dimensions, whether you can find a pre-manufactured gate solution and a sliding gate motor kit or whether you will need to manufacture your own gate.
When you have answered these basic questions, you can narrow in on a sliding gate design that is appropriate for you. If you can't afford a consultant, consider buying a sliding gate from a recognized retailer. As with most things in life, a quality purchase lasts longer.
If you are going to venture this on your own, make sure that the Automatic sliding gate meets your basic requirements (and you are able to answer the five questions in the above section).
If you have any questions, feel free to contact us!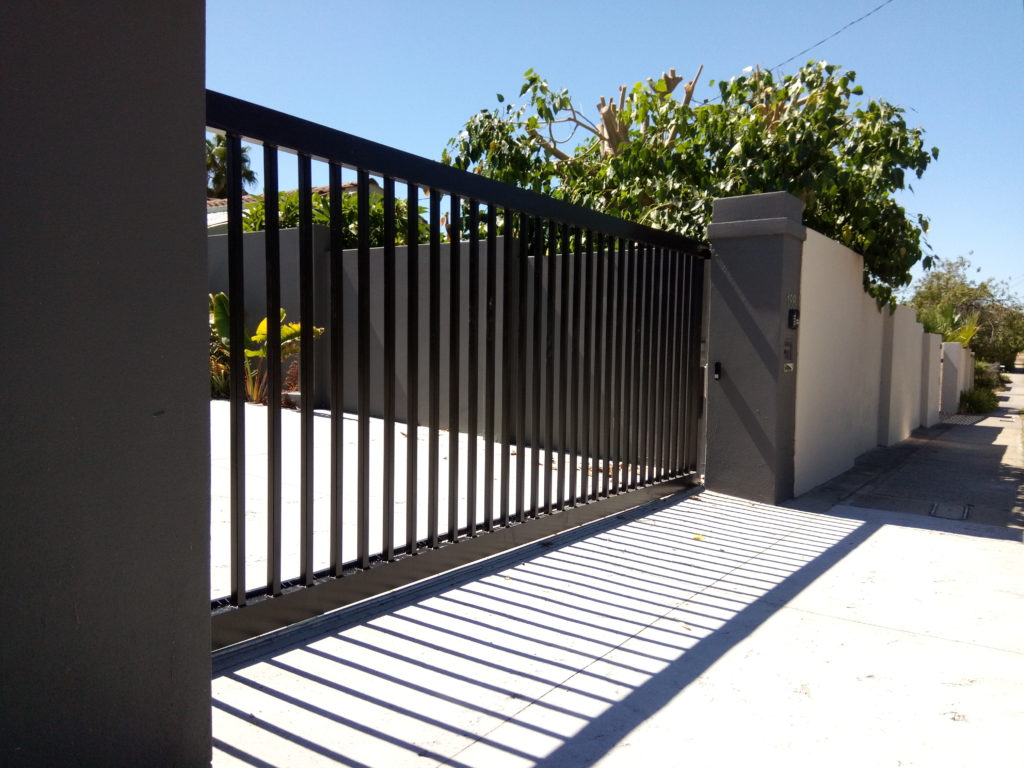 This is a great company with impeccable service. The designs are great and the installation service was seamless. Everyone in the company was very prompt with their replies, from sales to install. Installation took a day and communication with their staff was excellent. Highly recommend them! Best company we had dealt with throughout our build.
Jasmine Wong
Great customer service and a competitive price. Quality workmanship and installation, all their staff were easy to deal with and happy to help with any questions we had. When we needed to make changes nothing was a problem and solutions were found quickly. Thanks for the great job!
Rodney Alchin
I'm so happy with my automatic gate, it looks amazing and has added quality to my front yard.
I 100% recommend western automation to anyone who is contemporary adding a gate to the their new or existing home. The designs are awesome and their is a wide variety to choose from. Very professional clean service and the price was reasonable.
Luisa Fioravanti